Customer Testimonials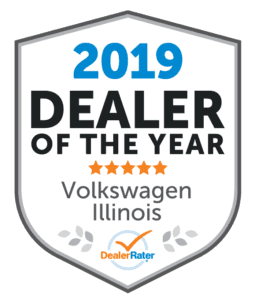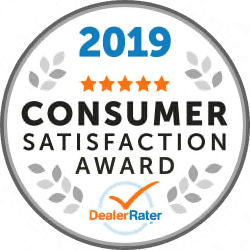 Purchased a Jetta through City Volkswagen. Had a great experience working with one of the sales reps, John Gordon. He took the time to explain many minor details of the car buying process to us--making us confident in our purchase.
Ryan was super helpful with my car buying experience. I told him what I wanted and he made it happen. Perfect Seller, I highly recommend. I would definitely recommend the cars Touareg TDI. I would definitely recommend the cars and City Volkswagen of Chicago
Usually car buying is a nightmare because of the agressiveness/over bearing pressure from salesman. However, Ray Cotto was professional and made the whole experience enjoyable instead of annoying. He went above and beyond with service to keep me updated throughout the day to ensure that I got the car I wanted. I can't say enough good things about him and his service. He worked hard with his manager, Sam Lotta, to make sure I got a fair price for the vehicle I wanted as well. Woould recommend this location and service to anyone.
Ray Cotta made the whole car buying process easy and enjoyable. He went above and beyond to ensure that i got the car I wanted. He reached out to me even while he was on his day off to give me updates on availible cars. I would recommend him to anyone.
Ernie Quezada was my salesman. I can't recommend him highly enough. He was helpful polite very professional and straight to the point. If I could give him more than five stars I would. The car I purchased from them is in great shape very clean and very well-maintained overall just a great car. I want to thank him and the dealership for all the work they did in helping me buy the car.
I had a wonderful experience at City Volkswagen. Ryan couldn't have been more helpful, knowledgeable, and patient with me as I was buying my first brand new car. I came in pre-financed, and they helped me get a better rate, plus exactly what I wanted. I'm so happy with my new ride, and the experience was fantastic. I will be back, for sure!!
I had an overall fantastic experience with everyone at City Volkswagen. I worked with Ryan and he was awesome, knowledgeable, and he really helped make the process easy for me. Everyone on staff was delightful, I'm so happy with my new car, and The service I received was top notch. Can't recommend this place enough!
John Gordon was a great person to work with. Really happy on my purchase. Thanks, fellas!
Ray was a huge help!!!! Got me into a new Tiguan and we couldn't be happier
---
Leave Us A Review