News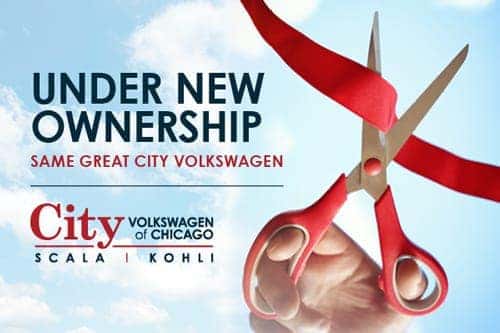 FOR IMMEDIATE RELEASE
Management buys out The Autobarn City Volkswagen, now known as City Volkswagen of Chicago
City Volkswagen will ensure all past contracts and agreements are honored.
CHICAGO, September 6, 2019—City Volkswagen of Chicago is proud to announce a new name and new
ownership of the dealership previously known as The Autobarn City Volkswagen.
City Volkswagen of Chicago, at 5330 W. Irving Park Road, marks the first dealership for the Scala Kohli
automotive group. Scala Kohli took over day-to-day operations of the Volkswagen store in 2018 and
quickly gathered accolades, named DealerRater's 2019 Dealer of the Year for Illinois and the top certified
pre-owned Volkswagen dealer in Illinois.
"My lifelong ambition has been to own a car dealership," Anthony Scala, general manager and new
owner, said. "This is as good as it gets, right in the neighborhood I grew up in and where my family and
close friends all grew up."
The Scala Kohli group plans to grow by creating a positive, customer-first attitude for a phenomenal sales
and service experience for the greater community. The team encourages locals to come in for a cup of
coffee and learn what the dealership has to offer. They will continue to honor all past contracts with The
Autobarn City Volkswagen and look forward to continuing and expanding the success of their community
partnerships.
Find more online at cityvwchicago.com or call (773) 794-7800.
---